id:2790803
1995 Toyota Curren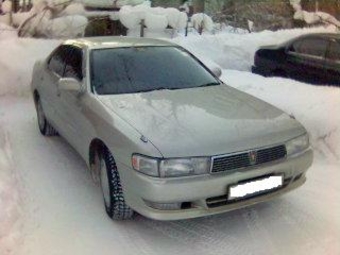 Photo Information (Width: 340px, Height: 255px, Size: 55Kb)
More photos of
Toyota Curren
Toyota Curren Problems
Transmission
1996, my transmissiom in my Toyota Curren
e-st206-dcpgk 3s-fe 1998cc a140e-02a, has
stopped ...
Please help
1996, IM LOOKING FOR BREAK PADS FOR TOYOTA
CURREN 1996 TYRE ROD END AND THE BOLL JOINTS
BEARIN...
TO ORDER SPARE PARTS
1996, 1) Windscreen broken when made an
accident. 2) Left passenger window door
broken. ...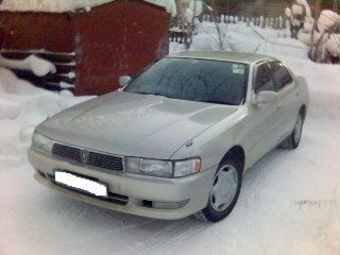 Photo Information (Width: 340px, Height: 255px, Size: 56Kb)
1995 Toyota Curren specs
| | |
| --- | --- |
| | The Toyota Curren was a Japanese automobile built by the Toyota Motor Corporation. It was based on the Toyota T200 chasis. It shared the same interior and rear end design as the 1994-1998 Toyota Celica coupé. Instead of having four round headlights like the Celica, it had a fixed headlight design resembling that of the 1992-1996 Toyota Scepter. |
Used Toyota Curren
1994-1995
For 1994 the Toyota Curren came in two models the ST206 and the ST207. The ST206 had four different trim levels. The FS, XS, ZS and the ZS Sport Selection. The FS and XS models were both powered by the 140hp 3S-FE engine, whereas the ZS models were powered by the 170-180hp 3S-GE engine. The ZS Sport Selection had the added benefit of a limited slip differential and a leather steering wheel. The ST207 only came in the XS Touring Selection, which was powered by the 3S-FE and came equipped with four wheel steering
1995 saw the introduction of the XS and ZS S-Packages which included a rear spoiler, rear wiper, alloy wheels, and 10hp more on the ZS models. A new model, the ST208, was introduced as a base model to the lineup. It had two trim levels the TS and the TS Private Selection which included a rear wiper and a rear spoiler. Both trim levels were powered by the 1.8L 125hp 4S-FE engine.
1996-1998 Facelift
In 1996 the Toyota Curren received a facelift that included a redesigned front bumper, clear front turn signals, and a redesigned front grille. In addition, it also received redesigned tail lights that featured a darker tint and clear turn signals.



» Read More About Toyota Curren