id:1894263
2005 ZAZ 1102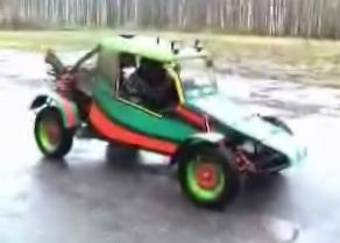 Photo Information (Width: 340px, Height: 243px, Size: 9Kb)
More photos of
ZAZ 1102
ZAZ 1102 Problems
Electricety
1995, there was born in the cables of selfe
outomatic wich couse afire in the cables
behaind...
| | |
| --- | --- |
| Transmission Gearbox - Number of speeds: | Manual |
| Fuel Type: | Gasoline |
| Drive wheels - Traction - Drivetrain: | FR or RR |
| Price (out of date): | $2000 |
2005 ZAZ 1102 specs, Fuel type Gasoline, Drive wheels FR or RR, Transmission Gearbox Manual
For the Soviet developmental psychologist, see Alexander Zaporozhets.

The Zaporozhets (Russian: Запоро́жец, zaporozhets (help·info); Ukrainian: Запорожець, Zaporozhets) was a series of subcompact cars designed and built from 1958 at the ZAZ factory in Soviet Ukraine ("Zaporozhsky Avtomobilny Zavod", or Zaporozhian Automobile Factory). Different types of Zaporozhets were produced until 1994. It had special features for disabled people such as ability to be fully controlled by hands and sometimes was given for free by the state to disabled people or war veterans.
The name Zaporozhets means a Cossack of the Zaporizhian Sich. It can also mean а man from Zaporozhye oblast.

Zaporozhets is still warmly remembered in many ex-USSR countries. Like the Volkswagen Beetle or East Germany's Trabant, Soviet Zaporozhets was destined to become a "people's car". It was the cheapest Soviet car and so the most affordable to common people. At the same time, it was rather sturdy and well suitable to Russian roads. The very looks of this car gave birth to several nicknames that stuck with it forever: "Zapor" (short for "Zaporozhets", but also means "constipation" in Russian), "hunchback" (due to ZAZ-965 insect-like form; ZAZ factory workers never used this nickname, using "Malysh" (Russian: малыш; English: Kiddy) instead ), "big-eared" (the car had air intakes on its sides to cool down the engine in the rear of the vehicle).

All Zaporozhets cars featured rear wheel drive (with engine in the rear) and aircooled engines.

The ZAZ-965 model was made between 1960 and 1969. Despite speculations that the design was copied from the Fiat 600, ZAZ representatives say the car was an exclusively Soviet design, created by Soviet ZAZ engineers jointly with colleagues from Moscow's NAMI and Moskvitch car plant. First prototypes were designated as Moskvitch-444.



» Read More About ZAZ 1102