id:2445727
1997 Toyota Sprinter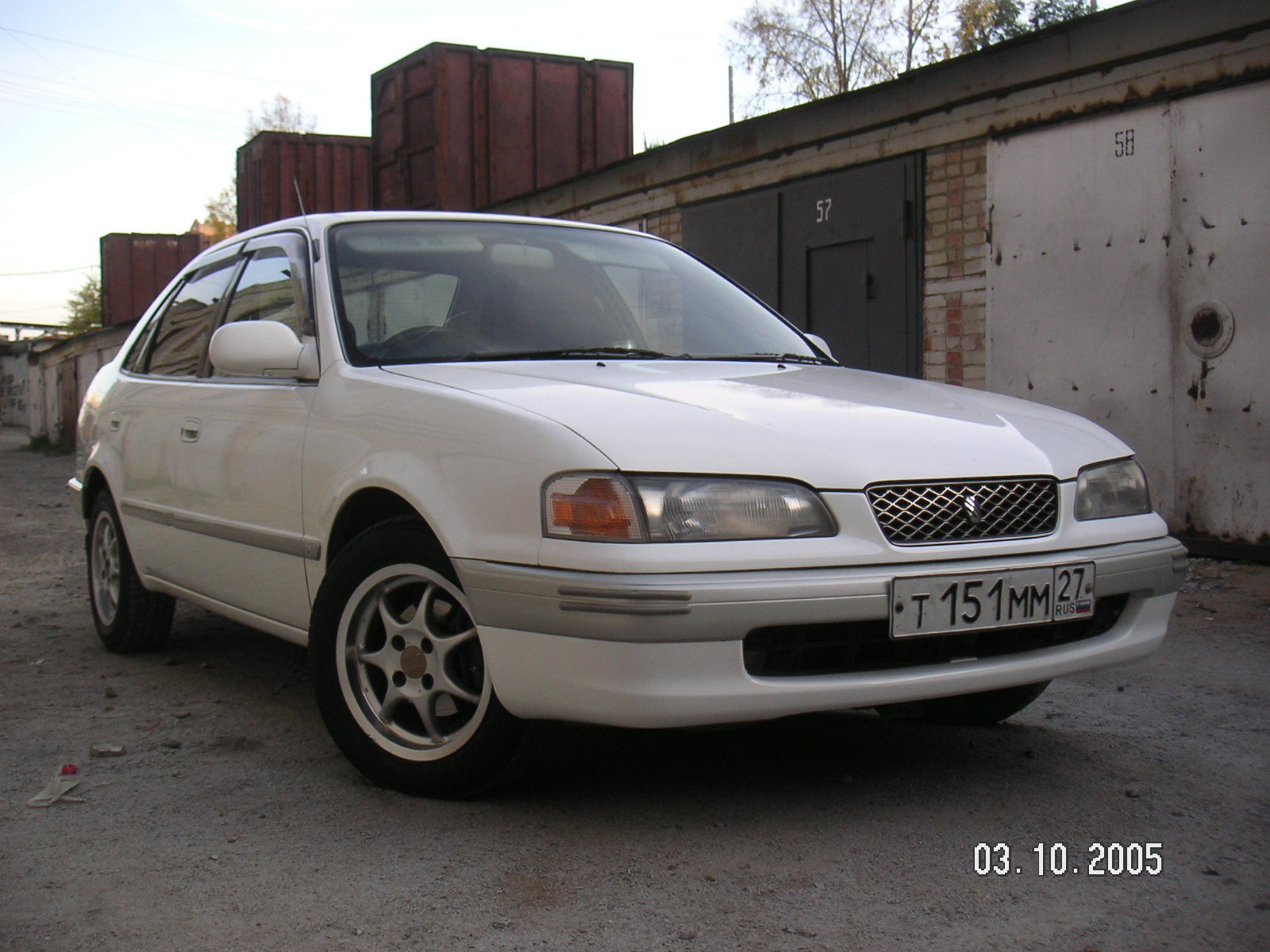 Photo Information (Width: 1600px, Height: 1200px, Size: 756Kb)
More photos of
Toyota Sprinter
Toyota Sprinter Problems
Ignition problem
1997, My car starts, runs for approximataely 3
minutes and then dies. The alternator is worki...
Engine trouble
1994, Engine starts but when put in to drive
and accelerate revolutions drop below 1000rpm
and...
Vehicle parts
1997, wiper handle inside broke so no water or
wiper cannot be turn on or off or the water can...
| | |
| --- | --- |
| Engine size - Displacement - Engine capacity: | 2000 cm3 |
| Transmission Gearbox - Number of speeds: | Automatic |
| Fuel Type: | Diesel |
| Drive wheels - Traction - Drivetrain: | FF |
| Price (out of date): | $4700 |
1997 Toyota Sprinter specs, Engine size 2.0, Fuel type Diesel, Drive wheels FF, Transmission Gearbox Automatic
The Toyota Sprinter was a compact car manufactured by the Japanese automaker Toyota as a variation of the Toyota Corolla. Each generation of the Corolla had a corresponding version of the Sprinter.

The Sprinter was sold in the United States as the Chevrolet Nova and the Geo Prizm. The Nova and Prizm were manufactured in Fremont, California, USA by NUMMI, a joint venture between Toyota and General Motors. The Nova was also manufactured in Australia as a joint venture between Toyota and General Motors - Holden.
Used Toyota Sprinter
The Sprinter was never available as a hatchback until the name was changed to Toyota Allex in 1999. Now it is known as Toyota Blade 2006.

The first generation Sprinter was introduced in March 1968 as a fastback version of the first generation Corolla. This was the only version to include the word "Corolla" in its name. Like the rest of the Corolla range, the 1077 cc K engine was upgrade to the 1166 cc 3K engine in September 1969.

In May 1970, the Sprinter was released as a variation of the second generation Corolla coupe. Toyota had promised it's Corolla dealers in Japan that they would receive exclusive rights to sell the Corolla. In order to sell through a second dealer network, the Sprinter was no longer called a Corolla, even though the differences were mostly cosmetic.

In Japan, the 3K engine was supplemented by a 1407 cc T engine in September 1970. Some markets received the 1588 cc 2T engine in March 1972. With the twincam 2T-G engine the vehicle was known as the Sprinter Trueno. As special model called the Sprinter Trueno J had everything the Trueno had except it used the single cam, twin carburettor 2T-B engine.



» Read More About Toyota Sprinter