id:2739067
1996 Toyota Premio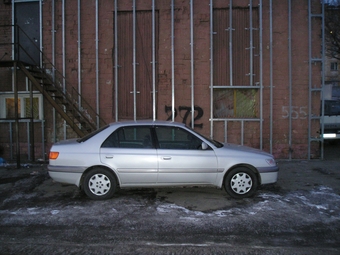 Photo Information (Width: 340px, Height: 255px, Size: 73Kb)
More photos of
Toyota Premio
Toyota Premio Problems
Transmission
2007, Some time transmission work and some time
dose not work when engine is hot gear stop wor...
Spongy brakes
2007, Pressing brake pedal too far for brakes
to stop the car.hoozing sound of master
cylinder...
Engine Stop while waiting Traffic Light
1999, I am driving 19 miles from my home to
office. During the drive, my car engine two
times ...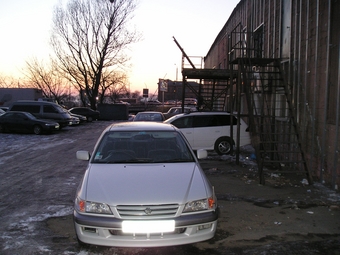 Photo Information (Width: 340px, Height: 255px, Size: 71Kb)
1996 Toyota Premio specs
The Toyota Premio is a mid-size sedan sold in Japan by Toyota.

The Premio is an upscale, and more luxurious sedan in comparison to the Toyota Allion sedan, which has a more youthful, and sporting nature. Both vehicles were introduced at the same time. Wood trim and silver accents gives the Premio an elegant look and it is considered to be a family or executive type car. Appearance modification options made for the Allion are not made or marketed for the Premio.
In terms of class, the Premio is designed to fill the gap between the Toyota Corolla and the Toyota Camry.

The Premio is the successor of the Toyota Corona and the Corona Premio. The first generation Premio was launched in December 2001. It was offered in three engine sizes; 1.5L, 1.8L and the 2.0L. In 2005, the Premio saw a minor refresh which is most evident in the updated brake lights.

The 2nd generation Premio went on sale in 2007. It still continues to fill the gap between the Corolla and Camry, and has a more expensive look than the previous. The engine size offering is still the same; 1.5L, 1.8L and 2.0L



» Read More About Toyota Premio