1987 Opel Omega A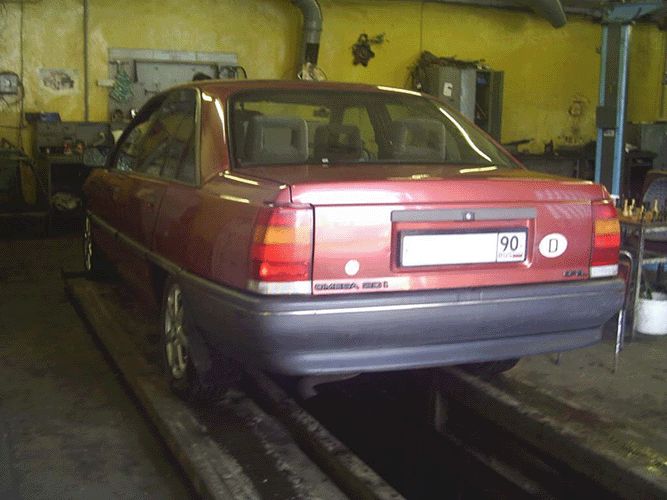 Photo Information (Width: 667px, Height: 500px, Size: 48Kb)
More photos of
Opel Omega A
Opel Omega A Problems
СПИРАЧНА ПОМПА
1989, не работи спирачната
помпа на колата която е
без...
Opel omega 2.0
1991, it can cross the mountain road . we need
to stop for a few mint and stsrt agian > i ...
Electric problem
1987, i have problems with my electric of my
car and it's always Vibrate when I lead...
1987 Opel Omega A specs
There was also an Oldsmobile Omega, an unrelated vehicle that was produced during the 1970s and 1980s

The Opel Omega was an executive car produced by the German automaker Opel between 1986 and 2003. Replacing the Opel Rekord, it was voted European Car of the Year for 1987. Like the Rekord, the Omega was produced at Rüsselsheim in Germany. There were two generations of the model, the latter (Omega B) debuted in 1993. The Omega was available as saloon or estate (Caravan).
In the United Kingdom, the Omega A was marketed as the second generation Vauxhall Carlton (the first generation Vauxhall Carlton having been a rebadged Opel Rekord) E2, and the Omega B generation as Vauxhall Omega. The Omega was also built and sold in Brazil badged as a Chevrolet Omega and Suprema (Caravan), but this name is now used for imported Holden Commodores. A badge engineered version of the Omega B MV6 was also sold in North America under the name of Cadillac Catera.

In the United Kingdom, the Benelux countries, Germany and Italy, the Omega was widely used as a police car and was once commonly used as a security vehicle to transport politicians etc. Following the cessation of production in 2003, the closest Vauxhall equivalent now used by police forces is the Opel Vectra. The car has also been converted into limousines and hearses.

Production of the Omega ceased in 2003. There was no direct replacement for it, as executive models from "non-prestige" manufacturers were proving less popular by the early 2000s; rival manufacturer Ford had pulled out of this sector in 1998 on the demise of its Scorpio.



» Read More About Opel Omega A