id:2792744
1995 Nissan Safari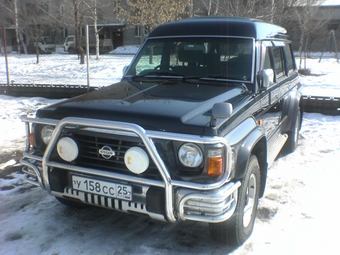 Photo Information (Width: 340px, Height: 255px, Size: 78Kb)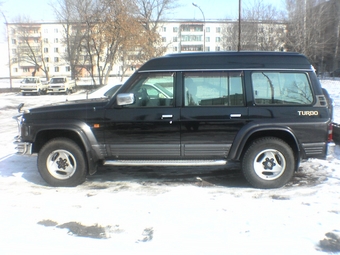 Photo Information (Width: 340px, Height: 255px, Size: 72Kb)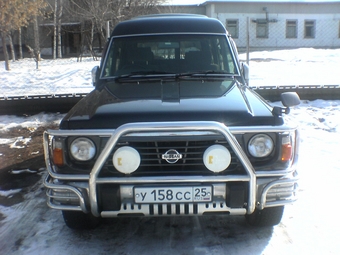 Photo Information (Width: 340px, Height: 255px, Size: 75Kb)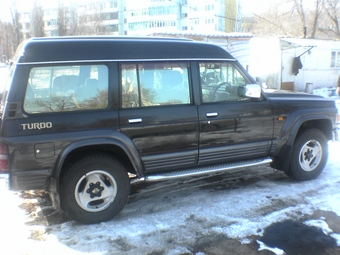 Photo Information (Width: 340px, Height: 255px, Size: 76Kb)
1995 Nissan Safari specs
| | |
| --- | --- |
| | The Nissan Patrol is a Four wheel drive vehicle manufactured by Nissan in Japan since 1951. The car is available and produced mostly in Iran, Australia; and also in New Zealand, Central America, South America, South Africa, Western Europe, Brunei Darussalam, Indonesia (discontinued in 2006), Philippines, and the rest of the Middle East and it is in direct competition with the Toyota Land Cruiser. The Patrol is available with either two door ( Short Wheel Base or SWB ), four door wagon ( LWB, Long Wheel Base ) and Utility / Cab Chassis Variants. The old Y60 (GQ) platform is still manufactured as a military vehicle in the countries of Asia and the Middle East, and various versions of the Patrol are widely used by United Nations agencies. Users respect the vehicle for its power and durability, and modern version of the Nissan Patrol remains in production. |
Used Nissan Safari
Nissan built the first Patrols in the 1950s, and were designed for various purposes, mainly military.
The soft-top Nissan Patrol 60( two door Wheel Base 2200 mm ) and G60 ( two door Wheel Base 2500 mm ) were first sold in Australia in 1960. Left-hand drive model L60 / GL60 was sold outside of Australia. The 60 series was the first vehicle to drive across the Simpson Desert in Australia.
In 1963, the KG60 ( and KGL60 ) hard-top models were introduced.
The short wheel base version or the Utility version, has been the "Winch Challenge" competitors vehicle of choice, due to its inherent driveline strength, ease of modification, relative light weight, and popularity.
Name Variations
160, Y60 and Y61 series were sold in Japan under the name Nissan Safari, from 1980 to 2007.

Until 1994, Ford rebadged the Australian version of the Y60 (GQ) Patrol, as the Maverick.

In some European countries the Nissan Patrol was for a short while marketed as Ebro Patrol.



» Read More About Nissan Safari