id:2853318
1996 Nissan Maxima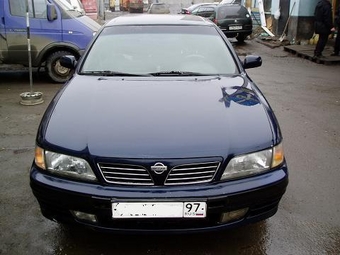 Photo Information (Width: 340px, Height: 255px, Size: 63Kb)
More photos of
Nissan Maxima
Nissan Maxima Problems
RPM needle
1996, After starting vehicle, rpm needle will
get crazy moving from left to right for a
little...
Engine is missing or knocking
1995, The engine is not running smoothly when
the accelator is pumped it vibrates and produce
...
Problem on rpm
1995, Every time the car gets to 2300-2500rpm
an more the car seems to feel like it is not
get...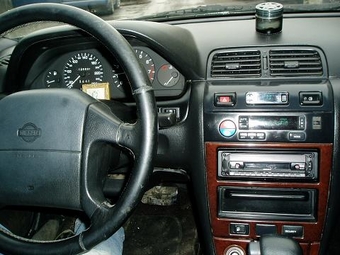 Photo Information (Width: 340px, Height: 255px, Size: 73Kb)
The Maxima is offered as a 4 door sedan with a 3.0-liter/190-hp DOHC V-6 with a 5-speed manual or a 4-speed automatic. ABS is optional.
1996 Nissan Maxima specs
| | |
| --- | --- |
| | The Nissan Maxima is a Full-size car (formerly mid-size) manufactured by Nissan that is sold in the United States and Canada. The Maxima debuted in 1976 as an upscale version of the Bluebird and was spun into its own line in 1980, having been made continuously since then. Most pre-2004 Maximas were built in Oppama, Japan, until the current North American Maximas started being assembled in Smyrna, Tennessee. |
Used Nissan Maxima
The Maxima models are also known as Nissan Cefiro or Nissan Laurel in various markets. The US-spec Maxima shares the FF-L and D platforms with the Nissan Altima and Nissan Teana; the Teana is often exported as the Nissan Cefiro or Nissan Maxima to other markets (not to be confused with the US-spec Maxima).

The Maxima model line began with the Nissan Bluebird Maxima, which was available in the US as Datsun 810 from February 1977. It was powered by two versions of the SOHC L-series I6 engine, a 2.0L displacement for the Japanese market and a 2.4L (as found in the Datsun 240Z) for the US market. The Bluebird Maxima used a carburetor for the base model and fuel injection for the sporty version. The 2.0L engine was good for 122PS JIS (90kW), while the bigger American engine could reach 125hp SAE (93kW). The sporty version channeled power through a five speed manual transmission. These cars were rear-wheel drive and had a semi-trailing arm rear suspension. The station wagon variant had the rear live axle for load carrying reasons.



» Read More About Nissan Maxima