id:1274117
1995 Mitsubishi Eterna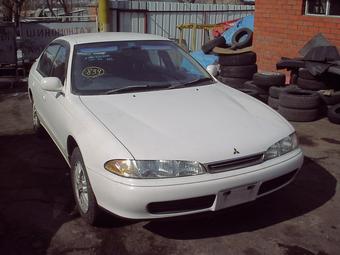 Photo Information (Width: 340px, Height: 255px, Size: 14Kb)
More photos of
Mitsubishi Eterna
Mitsubishi Eterna Problems
Mobil eterna
1991, awal mula mesin panas , sudah di ganti
hetnya setelah itu dipasang sudah hilang
panasnya...
Mobil eterna
1991, kalau mesin hidup ,sil yang di as balak,
dibawahnya waterpan keluar oli sedang sil sudah...
Masalah handling kereta
2000, Saya memiliki kereta tahun 2000.Masalah
kereta saya apabila di pandu laju dalam 120
km/j...
| | |
| --- | --- |
| Engine size - Displacement - Engine capacity: | 1800 cm3 |
| Transmission Gearbox - Number of speeds: | Automatic |
| Fuel Type: | Gasoline |
| Drive wheels - Traction - Drivetrain: | FF |
| Price (out of date): | $5200 |
1995 Mitsubishi Eterna specs, Engine size 1.8l., Fuel type Gasoline, Drive wheels FF, Transmission Gearbox Automatic
For the Mitsubishi Galant Fortis, see Mitsubishi Lancer.

The Mitsubishi Galant is an automobile manufactured by Mitsubishi Motors since 1969. The name was derived from the French word galant, meaning "chivalrous". There have been nine distinct generations, and cumulative sales now exceed five million. It began as a compact sedan, but over the course of its life has evolved into a larger mid-size car. Initial production was based only in Japan, but since 1994 the American market has been served by vehicles assembled at the former Diamond-Star Motors (DSM) facility in Normal, Illinois.
The first generation of the car, initially known as the Colt Galant, was released in December 1969. Three models were available, powered by the new 'Saturn' engine in 1.3 (AI model) or 1.5L (AII and AIII) configurations. The design was dubbed "Dynawedge" by Mitsubishi, referring to the influence of aerodynamics on the silhouette. Initially only available as a four-door, a two-door hardtop variant was added in 1970, offering the unique stylistic feature of being the first Japanese production passenger car with full side windows and no side pillars. It became Mitsubishi's first car to be sold in the United States in 1971 when the Chrysler Corporation, the company's new partner and stakeholder, began importing the car as the Dodge Colt.

From 1970, a fastback coupé model was developed, the Galant GTO. Fashioned after contemporary American muscle cars, the hardtop GTO was available with a choice of three 4G32 'Saturn' engines, and was available until 1975. The nameplate was sufficiently highly regarded in Japan for it to be resurrected for the 1990 Mitsubishi GTO coupé.



» Read More About Mitsubishi Eterna