id:1462740
1997 Mazda Sentia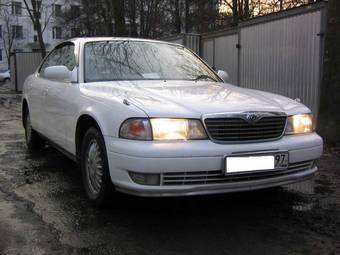 Photo Information (Width: 340px, Height: 255px, Size: 14Kb)
More photos of
Mazda Sentia
Sentia Troubleshooting
High gas consuption
1995, it consumes a lot of fuel, we serviced
it: replaced air filter, fuel filter, oil
filter,...
Spares parts
1994, Hi , we are looking for front and rear
plates for Mazda sentia 1994 year Model We
nee...
Knock sensor
1994, I am looking for Knock sensors of my
Mazda Sentia 1994 3000cc V6 engine with engine
seri...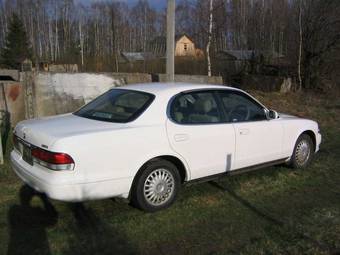 Photo Information (Width: 340px, Height: 255px, Size: 13Kb)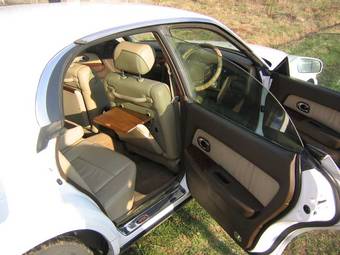 Photo Information (Width: 340px, Height: 255px, Size: 16Kb)
| | |
| --- | --- |
| Engine size - Displacement - Engine capacity: | 3000 cm3 |
| Transmission Gearbox - Number of speeds: | Automatic |
| Fuel Type: | Gasoline |
| Drive wheels - Traction - Drivetrain: | FR or RR |
| Price (out of date): | $12500 |
1997 Mazda Sentia specs, Engine size 3000cm3, Fuel type Gasoline, Drive wheels FR or RR, Transmission Gearbox Automatic
The Mazda Sentia was a large rear wheel drive luxury car sold in Japan in the 1990s. It replaced the Mazda Luce nameplate on the Mazda H platform cars for Japan in 1991 and was retired in 1999 after two generations.

The Sentia has been developed with the future Mazda flagship, the Amati 1000 in mind. Anticipating that The Amati would take over the role of formal-use vehicles (i.e. chauffeur-driven transport for executives) in the product line, the first Sentia is considerably geared towards private owners in its focus. This is very evident in its Jaguar-inspired stance, relatively low roofline, as well as using more of its dimensions for styling as opposed to improving interior space.
The Sentia was marketed by Mazda as having a "front midship" layout: the V6 engine sits behind the front axle, while the fuel tank rests above the rear axle. This iteration of the Sentia also debuted Mazda's speed-sensitive four-wheel steering system. At speeds of lower than 35kph, the rear wheels steer in an opposite (toe out) direction from the front wheels, in order to reduce the turn radius. At higher speeds they steer in the toe in direction to improve stability.

Solar ventilation system is a setup where amorphous solar cells in the sunroof panel powers small ventilation fans located in the trunk area, in order to cool the cabin while the car's parked in the sun. This setup would later be found on the Eunos800/ Millenia.

There are two engines available. Both have their roots in prior Mazda V6s, and have no relation to the aluminum KL series found in the 626-platformed Mazdas. The 3-liter JE-ZE receives a new variable intake manifold to boost its power rating to 200PS. The 2.5-liter J5-DE is also available, rated at 160PS.



» Read More About Mazda Sentia