id:423712
1997 Lancia Kappa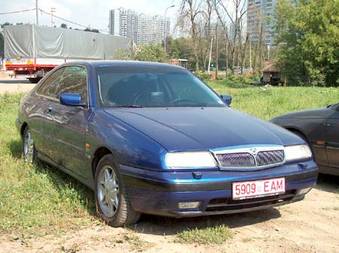 Photo Information (Width: 339px, Height: 253px, Size: 19Kb)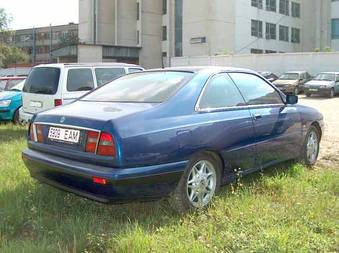 Photo Information (Width: 339px, Height: 253px, Size: 18Kb)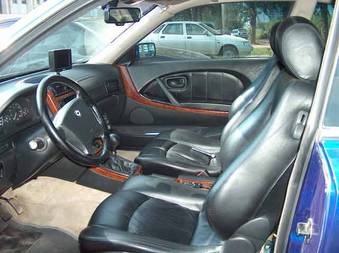 Photo Information (Width: 339px, Height: 253px, Size: 18Kb)
| | |
| --- | --- |
| Engine size - Displacement - Engine capacity: | 2400 cm3 |
| Transmission Gearbox - Number of speeds: | Manual |
| Fuel Type: | Gasoline |
| Drive wheels - Traction - Drivetrain: | FF |
| Price (out of date): | $8000 |
1997 Lancia Kappa specs, Engine size 2.4, Fuel type Gasoline, Drive wheels FF, Transmission Gearbox Manual
| | |
| --- | --- |
| | The Lancia Kappa is an executive car produced by Italian automaker Lancia. It replaced the Thema as Lancia's flagship model in 1994 and was itself replaced by Lancia Thesis in 2001. It shared its platform with the Alfa Romeo 166 and was available as a saloon, estate or coupé. The Kappa was only available in left-hand drive, as Lancia pulled out of right-hand drive markets after the demise of the Thema. |
Kappa is the tenth letter of the Greek alphabet. Greek letters have frequently been used to denote Lancia models. Back in 1919, Lancia had already produced a Kappa (and its later evolutions called Dikappa and Trikappa), but these are far less known nowadays than the 1990s Kappa. In writing, Lancia often referred to the Kappa simply as the k (lower case "k"), which is fairly similar to the original Greek letter.
The Kappa was not particularly popular, with only 80,000 made in total. Italy remained Kappa's most important market, absorbing the bulk of sales. It is also worth noting that in Poland, where Fiat Auto is the biggest domestic car manufacturer, Kappas served as official government cars (replacing Themas). This boosted the Kappa's profile in that country and gave it a peculiar cachet, which is why the Kappa enjoys a solid enthusiast base there.
1994 - Kappa production begins.
1996 - An estate car joins the lineup. The naturally-aspirated 2.0-litre gasoline engine is fitted with a variable geometry inlet manifold. Inside the cabin, the seats are replaced by a new design, including new upholstery patterns.
1997 - The coupé is launched, while at the same time, some changes are made to the interior, trunk, suspension and engine bay, as well as new alloy wheels. Coupe production begins.
1998 - The 2.0L turbocharged four-cylinder engine gets replaced by the five-cylinder, while the turbodiesel was upgraded to a JTD engine. The bumper guards, previously black, are changed to body-coloured, and the base trim level, LE, is dropped, leaving only the more lavish LS and LX. At the same time, a special trim level is introduced for the turbocharged gasoline engine, called simply the "Turbo", distinguished by the lack of chrome decals around the window frames. The interior materials are also upgraded across the lineup, including the addition of a leather-wrapped steering wheel and front central armrest.
1999 - The other two five-cylinder engines are modified along with the air conditioning unit.
2000 - The Kappa gains xenon HID headlamps. Production ceased in mid-2000 (Coupé's earlier in the year).


» Read More About Lancia Kappa