id:a1209051171b1678182
2005 Hyundai Matrix
Photo #1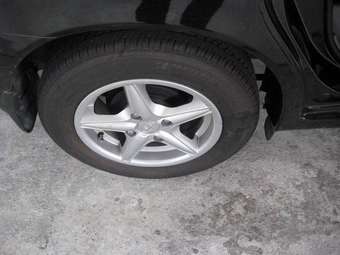 Photo Information (Width: 340px, Height: 255px, Size: 10Kb)
More photos of
Hyundai Matrix
Hyundai Matrix Problems
Back door locks
2002, back doors don't unlock or relock
with key but both front doors do & boot
doesr...
No power at all & misfire
2003, My Hyundai matrix model 2003 has a
problem with the Malfunction light indicator is
on. I...
Over heating
2003, over heating !the dash unit dont cross
half unless it's really bad. if the a/c
i...
2005 Hyundai Matrix specs
For the compact car by Toyota, see Toyota Matrix.

The Hyundai Matrix (sold in South Korea and Taiwan as the Lavita and in Australia as the Elantra Lavita) is a MPV sold by the Hyundai Motor Company. The vehicle was designed by the Italian car designer company Pininfarina. Even though the car is likely to be used as a leisure activity vehicle or a mini MPV rather than an MPV, Hyundai state it is a MPV based on the tall roofline.[citation needed]
Used Hyundai Matrix
The Matrix is a five-seater hatchback and is available in 1.5, 1.6 and 1.8-litre petrol engines. The 1.8 has a top speed of 114mph (183km/ h) and a 0-60 mph time of 11.3 seconds. In Europe there are versions also available with turbo diesel engines.

In Malaysia, the Matrix is locally assembled as the Inokom Matrix. The Inokom Matrix is available in both 1.6L & 1.8L petrol engine options.

For 2008, Hyundai unveiled a facelifted version of the Matrix at the Geneva Motor Show in March, 2008. It has undergone major changes to the front fascia, similar in style to the Hyundai i30. New wheels are also part of the slew of changes. The C-pillar window kink has been eliminated. Minor changes have also been made to the interior.



» Read More About Hyundai Matrix