id:944809
1995 Hyundai H100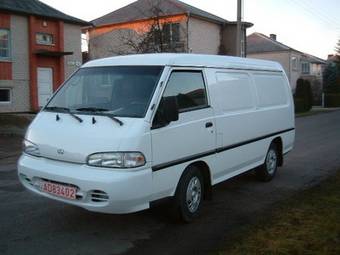 Photo Information (Width: 340px, Height: 255px, Size: 12Kb)
More photos of
Hyundai H100
H100 Troubleshooting
Seized gearbox
2005, gears are not going in.., only getting it
to go into neutral at some times.van unable to...
Broken key in ignition
1999, I broke my key in the Ignition, is there
any easy way to get it out without replacing t...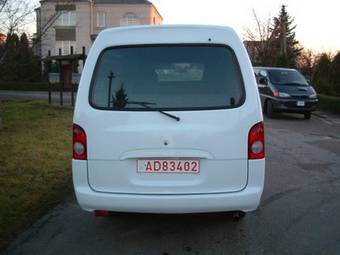 Photo Information (Width: 340px, Height: 255px, Size: 11Kb)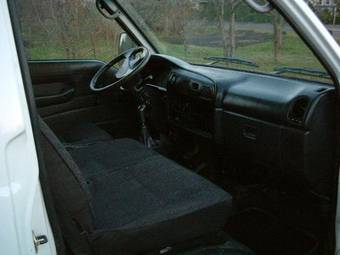 Photo Information (Width: 340px, Height: 255px, Size: 10Kb)
| | |
| --- | --- |
| Engine size - Displacement - Engine capacity: | 2500 cm3 |
| Transmission Gearbox - Number of speeds: | Manual |
| Fuel Type: | Diesel |
| Drive wheels - Traction - Drivetrain: | FR or RR |
| Price (out of date): | $6500 |
1995 Hyundai H100 specs, Engine size 2.5, Fuel type Diesel, Drive wheels FR or RR, Transmission Gearbox Manual
Hyundai refers to a group of companies and related organizations founded by Chung Ju-yung in South Korea. The first Hyundai company was founded in 1947 as a construction company, and the Hyundai Group eventually became South Korea's largest conglomerate company (chaebol).

The best well-known Hyundai organization is the Hyundai Motor Company, the world's 5th largest automaker selling mid sized sedans, coupes and SUVs like the Sonata, Genesis Coupe and the Santa Fe. Hyundai Heavy Industries is the world's largest shipbuilder, and Hynix is a top semiconductor producer. Other companies currently or formerly controlled by members of Chung's extended family may be loosely referred to as a part of the Hyundai chaebol.
The Hyundai Group underwent massive restructuring following the 1997 East Asian financial crisis and the founder's death in 2001. Today, many companies bearing the Hyundai name are legally unrelated, with each company having a different chairman. Former components include Hyundai Group, Hyundai Kia Automotive Group, Hyundai Department Store Group, Hyundai Heavy Industries Group, and Hyundai Development Group. After the separation, Hyundai Group focuses on elevators, container services, and tourism to Mount Kumgang.

The word 現代 hyeondae is derived from Chinese and means "modernity" in Korean and other languages with heavy Chinese influence. It is pronounced [çʌndɛ], but is often pronounced pronounced / ˈhʌndeɪ/ in North America, as / haɪˈʌndaɪ/ in the United Kingdom, as / hiːˈʌndaɪ/ in Australia, and as [çjɯndai] in Japan. Early American advertising for the Hyundai Excel car informed readers that the name "rhymes with Sunday", which is similar to the correct Korean pronunciation.



» Read More About Hyundai