id:439631
The Yukon is basically the same as a Chevy Tahoe using the same 5.7-liter pushhrod 16-valve V-8 with 255 hp and 4-speed automatic transmission. It comes with 2 wheel or 2 types of 4 wheel drive. The only difference is that the Yukon is only available in a 5 door model.
1996 GMC Yukon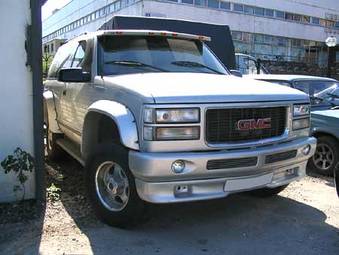 Photo Information (Width: 339px, Height: 255px, Size: 17Kb)
More photos of
GMC Yukon
Yukon Troubleshooting
4 wheel not working
1994, when i use 4 wheel gear it is working car
be come strong but but but front tier not work...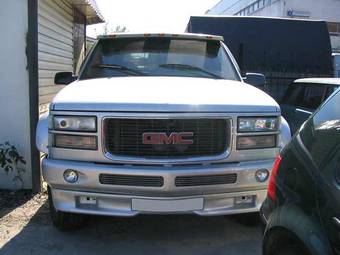 Photo Information (Width: 340px, Height: 255px, Size: 14Kb)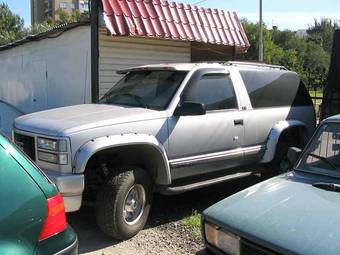 Photo Information (Width: 340px, Height: 255px, Size: 17Kb)
| | |
| --- | --- |
| Engine size - Displacement - Engine capacity: | 5700 cm3 |
| Transmission Gearbox - Number of speeds: | Automatic |
| Fuel Type: | Gasoline |
| Price (out of date): | $15500 |
1996 GMC Yukon specs, Engine size 5.7l., Fuel type Gasoline, Transmission Gearbox Automatic
The GMC Yukon refers to the basic platform used in both long and short versions of the truck chassis. Its main articles are here:

Chevrolet Tahoe (GMC Yukon)
Chevrolet Suburban (GMC Yukon XL) formerly GMC Suburban