id:1178776
1997 Cadillac STS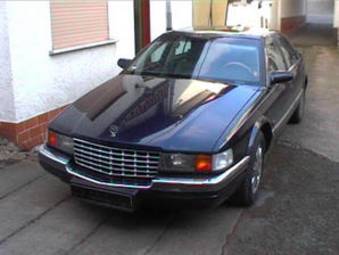 Photo Information (Width: 339px, Height: 255px, Size: 12Kb)
More photos of
Cadillac STS
STS Troubleshooting
Blue smoke emission
1997, when my car is on and stand still for 5
minuts. when i want ted to move it will emit sm...
GAS GAGES
1999, fuel gage is bouncing back forth to full
empty only when gas gets under half of tank of ...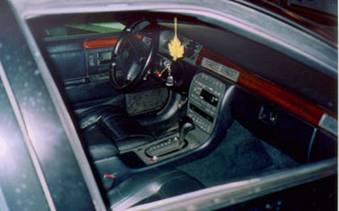 Photo Information (Width: 339px, Height: 211px, Size: 12Kb)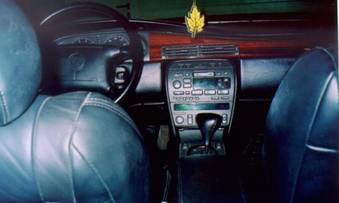 Photo Information (Width: 339px, Height: 203px, Size: 9Kb)
1997 Cadillac STS specs
The STS (Seville Touring Sedan) is a midsize luxury car manufactured and sold by Cadillac. Competitors include the Audi A6, Mercedes-Benz E-Class, Lexus GS, and BMW 5 Series.[citation needed]

The STS is the successor to the Cadillac Seville. That car used the STS name, standing for "Seville Touring Sedan" on upscale performance-oriented versions from at least 1988. In 1992, Cadillac split the Seville line into STS and less performance-oriented SLS (for "Seville Luxury Sedan") trim lines. The next year, the STS got Cadillac's then-new Northstar System, including the aluminium DOHC L37 "Northstar" V8 engine. Throughout its existence, the STS was Cadillac's highest-priced sedan model. Worldwide, the STS is Cadillac's flagship model. In the United States and Canada, the STS is positioned between the mid-size CTS and larger DTS, and is priced above the DTS.
The Cadillac STS is given an overall "Good" score in the Insurance Institute for Highway Safety frontal crash test. And an "Acceptable" rating in the side impact test. In the side impact test injury measurements to the driver's pelvis was rated "Poor" and for the torso "Acceptable."

The front wheel drive Seville was retired in 2004, replaced by an entirely new STS model based on the rear wheel drive GM Sigma platform. All wheel drive is offered as an option, the first Cadillac sedan to be available with this drive system. The STS carries on the Magnetic Ride Control suspension, which has bragging rights as being the 'fastest reacting suspension ever,' before it was ever utilized on newer Corvettes and Ferraris.

The Cadillac STS is assembled at GM's Lansing Grand River facility in Lansing, Michigan along with the smaller Cadillac CTS sedan and Cadillac SRX crossover SUV.

As of 2007, engines are a 3.6L High Feature LY7 V6 with 255hp (190kW) and 252lb·ft (342N·m) and the 4.6L Northstar LH2 V8 which puts out 320hp (239kW) and 315lb·ft (427N·m) in the STS. All engine models feature dual overhead camshafts with VVT. Remote ignition is standard. Although most 2005 and 2006 Cadillac STS models offer a 255hp (190kW) engine, an option for a 3.6L 320hp (239kW) engine was available at the time through Cadillac's performance packages. As of 2007, Cadillac now has different packages and car models, which no longer support this option.



» Read More About Cadillac STS